Warsaw to host the CEE Digital Summit. Industry will set new goals for the region's digital economy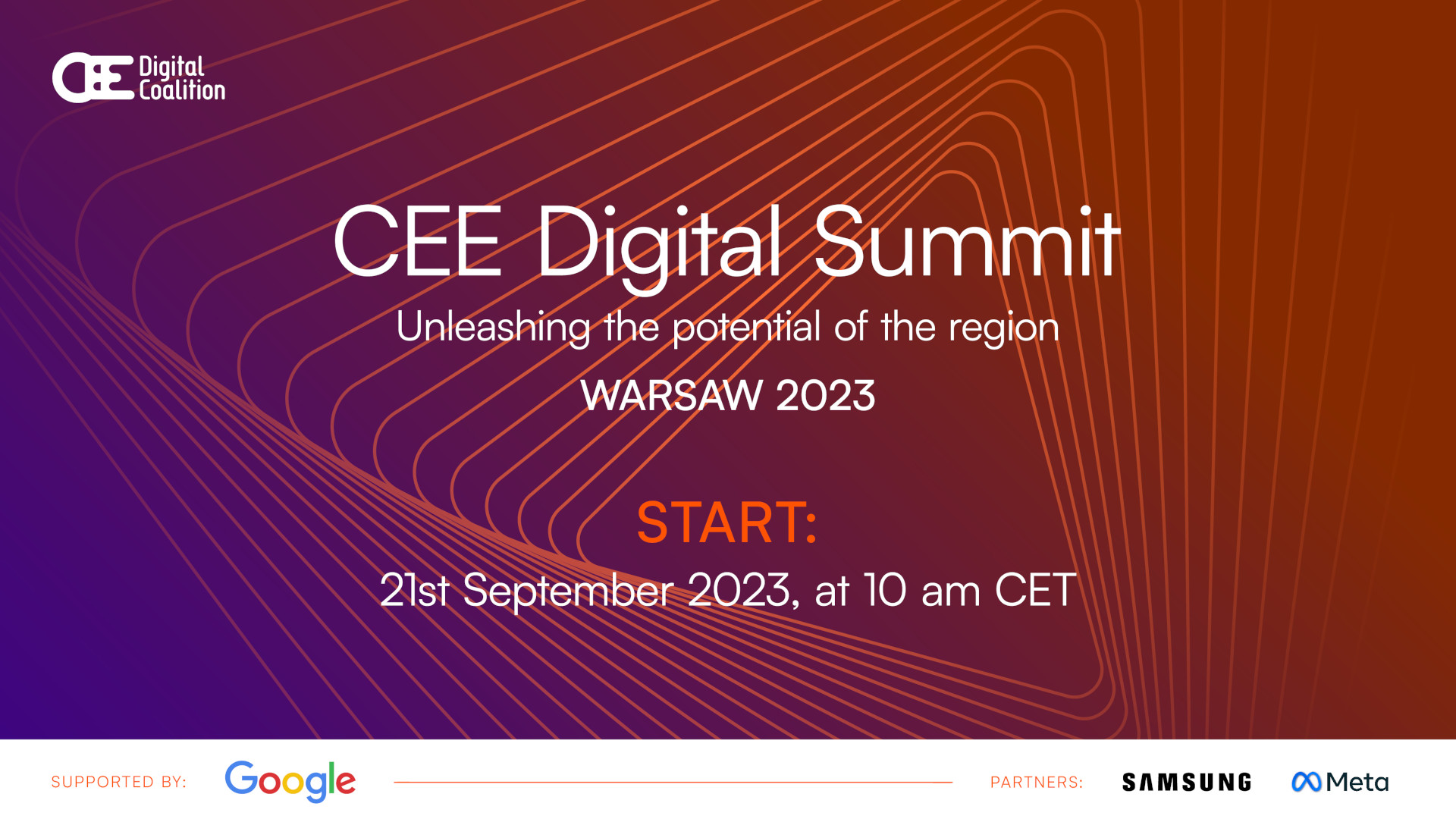 Digital industry representatives from 12 Central Eastern European countries will gather in Warsaw next week. Their goal? To develop a strategy for greater involvement of the region in shaping the EU's digital policy after the European Parliament elections of 2024. For the very first time, Ukraine will also be officially joining the talks on the digital economy of the Three Seas countries.
The annual meeting is organized by the CEE Digital Coalition, a gathering of digital industry organizations from Central Eastern Europe. Since its establishment in 2020, initiated by the Digital Poland Association, it has been working to accelerate the digital transformation of the economy and society across the region. Every autumn, the coalition meets in Warsaw to discuss the most important challenges ahead of CEE's digital industry and ongoing joint projects. The fourth edition of the event will be attended by representatives of 14 digital industry organizations from 12 CEE countries. – The European Parliament elections of June 2024 will begin a new chapter for Europe. Therefore, during the upcoming meeting, we will consider the evolving role of CEE Member States in shaping the EU policy. We want to define a strategy for greater involvement of the countries of our region, especially in issues related to the digital policy of the European Union - says Michał Kanownik, president of the Digital Poland Association, organizer of the event.
Topics discussed this year in Warsaw will include the prospects for the development of the ICT sector in the region, development of digital competences of Central Eastern Europeans, means for supporting regional digital start-ups as well as issues related to the use of artificial intelligence and free flow of data. Cybersecurity and digital threats resulting from the ongoing war in Ukraine will also have an important place in the discussion. Special guests of the event will include the ministers of digitization from Poland (Janusz Cieszyński), Slovakia (Peter Balik) and Romania (Marius-Viorel Posa).
During the event, a digital industry organization from Ukraine - IT Ukraine Association - will join the ranks of CEE Digital Coalition. – We support Ukraine in its efforts to join the EU community. The Ukrainian digital industry must then become a part of the discussion on our region's digital development. Hence, the involvement of the Ukrainian digital industry in our talks and projects is a natural step forward - says Michał Kanownik.
CEE Digital Summit Warsaw 2023 will take place on September 21 in Warsaw at the Crowne Plaza - The HUB hotel.