The technological resilience of Central and Eastern European countries has increased in recent years - this is particularly important in the context of Russian aggression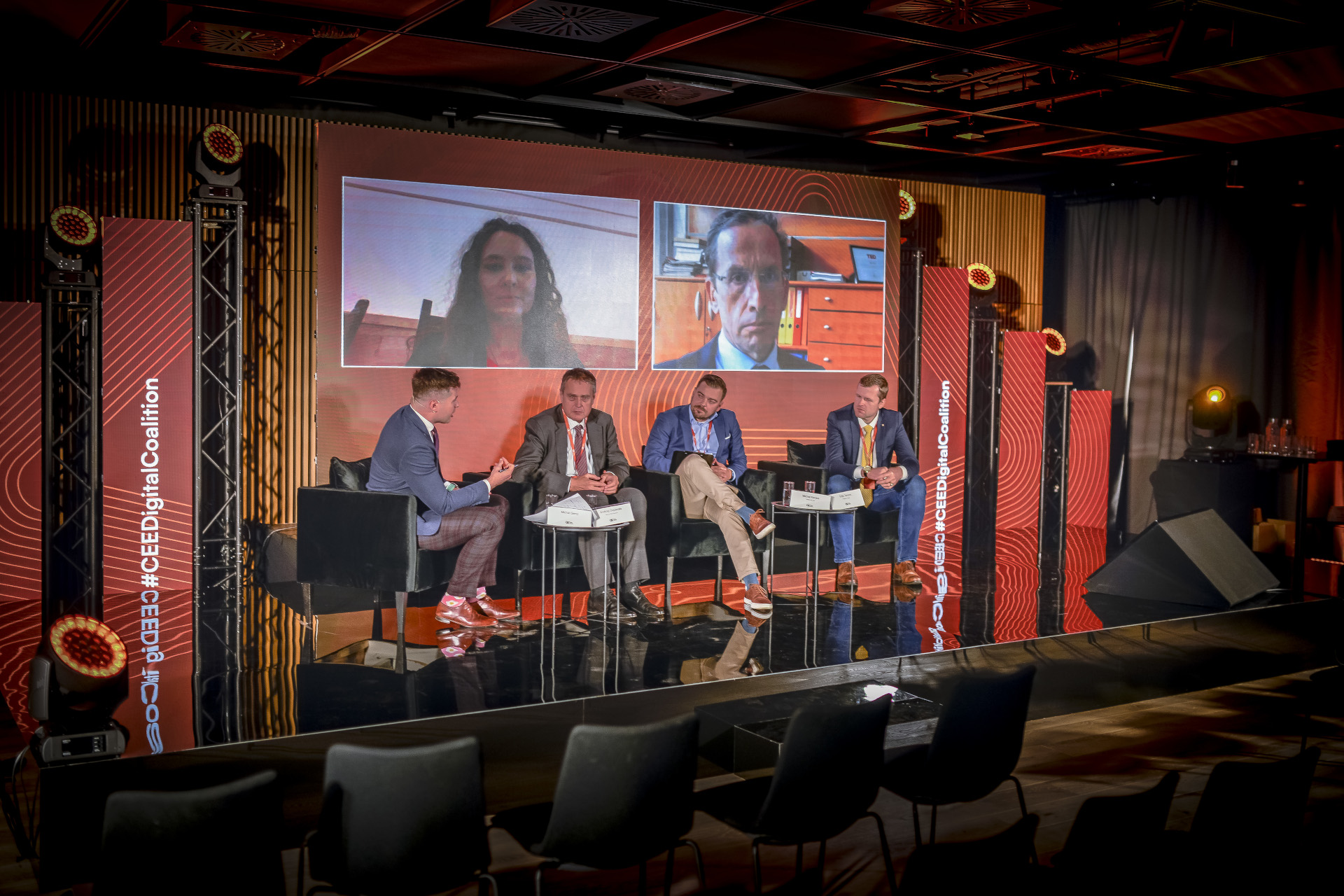 Recent years have been a time of huge technological progress. Covid-19 pandemic played a major role in this but the defining factor for the near future of further development is the Russian aggression against Ukraine, experts assessed at the CEE Digital Summit. Although the countries of Central and Eastern Europe have recently become more self-resilient, the West must be in the technological forefront. It is a question of security.
On 13 October the CEE Digital Summit took place in Warsaw, during which representatives of the technology industry from the Central and Eastern European region addressed current issues concerning digital transformation. The conference programme included a panel on the region's digital transformation achievements so far and the challenges for the upcoming years.
– Region still cannot be seen as a one uniform body. What does stand true is that our countries are still not as digitally advanced as our western neighbours. It is a challenge, but it is also an opportunity to gain so much more while catching up – said President of Asseco Data Systems, Andrzej Dopierała. Michal Kardos of the Slovak Alliance for an Innovative Economy (SAPIE) agreed with him and added that "countries on earlier stages of transformation can learn from the leaders of our region and use their example".
Kardos also pointed out that over the past 30 years, the CEE region has had to deal not only with technological development, but also with democratisation or setting frames for the economy. In this regard Estonia or Slovenia are examples of exceptionally well-conducted transformations - he claimed.
The experts also discussed the problems their countries face in the field of new technologies. - While we enjoy a great deal of exceptional, innovative IT specialists in Latvia developing amazing solutions, we also struggle with a low level of digital competence in the general population – noted the representative of the Latvian Information and Communication Technology Association (LIKTA), Edijs Tanons.
According to Kardos, on the other hand, one of Slovakia's problems is the incomprehensibility of the legislation. –&nbspIt's about increasing awareness of the regulations. Even the policymakers in Slovakia don't know how to explain to the business sector what a particular legislation means for them – he believes.
Dopierała focused on the brain drain in Poland. – We are now facing a huge gap of skilled people to work on our markets. The companies which are richer than ours offer a lot more money for our people who work remotely for them. In consequence they are not available to us – this is a challenge for our development – he informed.
– Europe in general has a serious problem with catching up with the USA and China when it comes to IT development – stated professor and former minister responsible for information society in Slovenia, Ziga Turk. – What have happened in the past few years is the emergence of self-reliance, self-esteem of the Central and Eastern European countries. It's not really about Covid-19 but rather the whole situation related to Ukraine and thinking about the geostrategic positions of both Europe and CEE region. This gives to those countries a bigger role to play than they used to have before – he informed.
Turk mentioned that "Europe and the USA have to remain at the technological forefront" in order to outpace and deter the potential enemies. - Without technology we cannot create and develop weaponry - he said.
- We've been witnessing a big development, including the rise of digital innovations in the past years - I think the pace of changes is only going to accelerate. We have to be ready for that - concluded Kardos.