Soft skills are and shall remain vital in the job market, agreed experts at education digital summit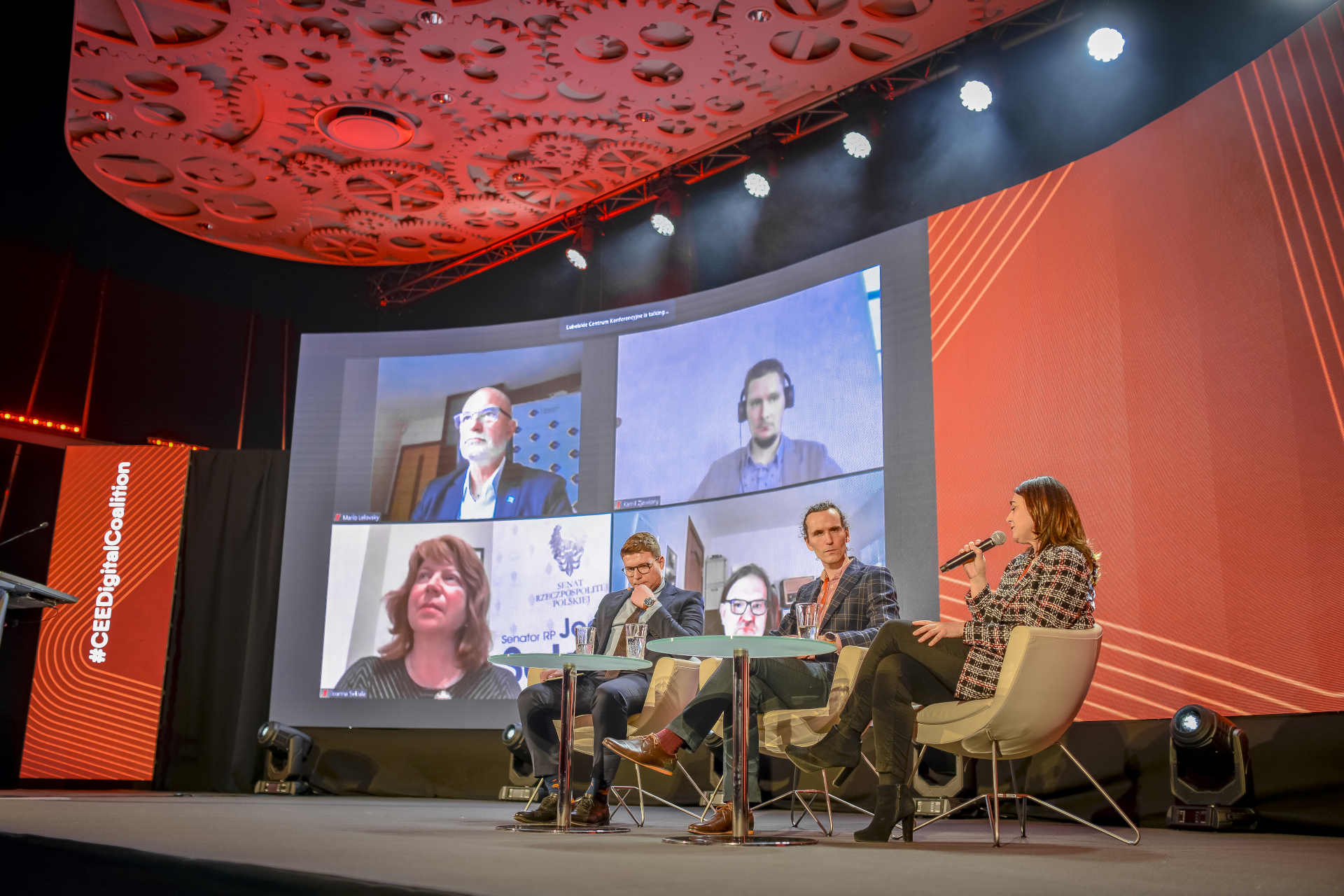 A school model that relies on boning up on knowledge in a rapidly changing world makes no sense. Education must open up to innovation, said experts at the CEE Edu Digital Summit in Lublin as part of the debate on competences of the future. Digital competences are important, but soft skills should not be forgotten. - When asked about the most in- demand skills among employees, entrepreneurs pointed to, i.e. teamwork skills - said Ignacy Święcicki of the Polish Economic Institute.
The CEE Edu Digital Summit was an event organised by the CEE Digital Coalition and the Digital Poland Association and was held for the first time in Lublin. Experts talked about the issues related to the digital transformation of education systems in Poland and the CEE region. Panel discussions covered the ways a modern school can prepare students for the professions of the future.
The headmaster of Warsaw's Tosia Kozłowska's DobraTu Primary and Secondary School, Jacek Staniszewski, stressed that in the process of changing the education system in Poland, "the support of not only the authorities, but of parents who understand that the days of boning-up are over" is needed. – However, many parents expect the school to be oriented towards both textbook knowledge and the competences of the future - he noted. – We must decide on something. A big campaign is needed to make adults realise that we need to teach something different from what we have been doing – he pointed out.
- Parents also need to be educated on why certain conservative elements in teaching should be abandoned – said the representative of Cisco Poland, Anna Czacharowska - Rybkowska. In her opinion, education "lacks openness to innovation, which also means openness and readiness for the fact that a student will make mistakes". - We also need to get rid of the thinking that the teacher is supposed to know everything and be the commander in chief of the educational process. They are supposed to be guides – she added.
Czacharowska-Rybkowska recalled that according to various market forecasts 8 out of 10 primary school students are expected to work in professions that do not yet exist. - It should not be forgotten that technology is a tool. Above all, we should focus on developing skills such as willingness to learn throughout life – she assessed.
Ignacy Święcicki of the Polish Economic Institute, answered the question about the sense of teaching technical skills today, which may no longer be relevant by the time a student enters the labour market. - The key competence that a child or teenager is supposed to take from school is the ability to verify. Without a certain amount of knowledge, this is not possible of course. Even if artificial intelligence is going to provide the answers, you will still need to verify it – he said.
- It is also necessary to remember about competences which are not strictly from the IT area. These include adaptation skills, enabling employees to adapt to rapidly changing technologies and environments – said Święcicki. He also mentioned the findings of research conducted by the Polish Economic Institute. - Entrepreneurs indicated creativity and the ability to work in a team among the skills in deficit. Soft skills are key. Of course, certain digital skills will be needed, but much more important is the willingness to learn, openness to cooperation, often with people from other cultures, and flexibility – he mentioned.
The vice-president of the Education Zone and the coordinator of the activities of the Lodz Technical School of Automation and Robotics, Kamil Zjawiony, referred that. He noted that the Polish school does not teach students to work together. - Pupils know how to work for their own best grades. Each one individually is great. Together, unfortunately, they are not – he said.
Polish senator (a member of Koalicja Obywatelska) and Deputy Chair of the Senate Committee on Science, Education and Sport, Joanna Sekuła spoke in a similar vein. - It is important to give schools autonomy - they operate locally and should be able to adapt to local conditions. It is different to educate in big cities, it is different to educate in the regions – she said. - In a rapidly changing world, you can't limit yourself the textbook knowledge, which often becomes outdated quickly. It is about finding solutions, i.e. working on projects or working with text - she concluded.