Monitoring cybersecurity after 24 February is no longer the domain of a narrow group of specialists - it is the responsibility of us all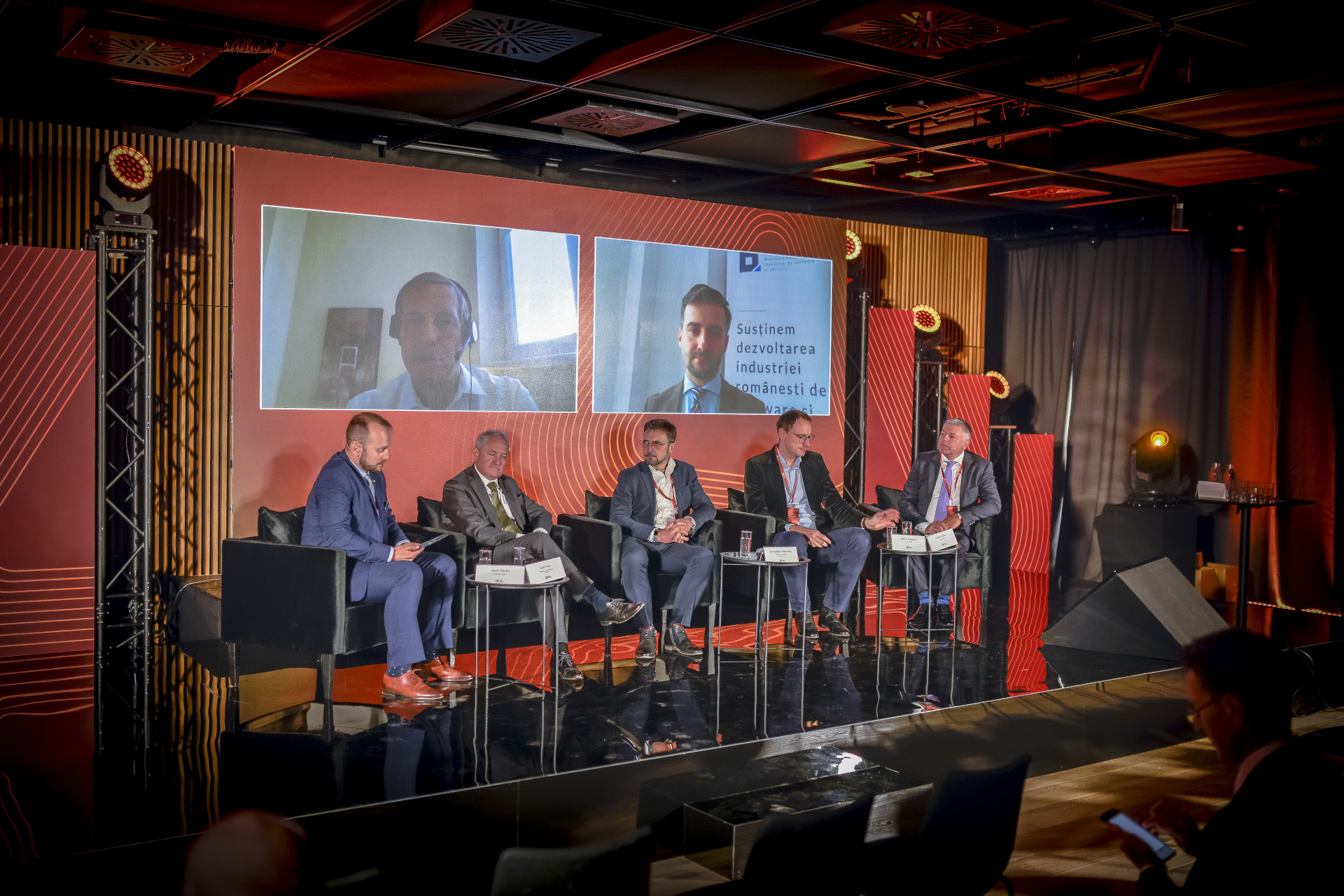 Russia's attack on Ukraine in February this year has changed the approach to cyber security forever. War is also taking place in cyberspace. Collective security no longer depends on a narrow group of IT specialists, but on the individual actions of internet users - assessed technology industry experts from Central and Eastern Europe.
On 13 October the CEE Digital Summit took place in Warsaw, where representatives of the technology industry from the Central and Eastern European region addressed current issues concerning digital transformation. The conference programme included a panel on cybersecurity challenges.
– Unfortunately, security is obscurity. Ukraine understood how important it is to be prepared and eight years is a long period and you can achieve a lot. We shared experiences with our partners. Sharing is an important tool for creating a resilient system that protects people and the society" - said in the context of Russia's annexation of Crimea in 2014, Infopulse's director of innovation and board member of the IT Ukraine Association, Jan Keil. As he stressed, in these times it is necessary to "build platforms that connect communities and enable the exchange of knowledge and mutual support".
The Director of the Kaunas Regional Centre for Digital Defence, Romuladas Petkevicius, agreed with Keil. – Cyberspace has changed irreversibly. Platforms for cooperation in the field of cybersecurity have been developed but they must become more commonly and actively used across the region – he pointed out.
In his speech, Jan Keil also highlighted that war is now also being fought on the digital front. In a similar vein, Robert Bogdanffy, Director of Public Affairs, at the Romanian IT representative organisation ANIS Romania, spoke. – We've learnt a lot and I think we can no longer perceive cybersecurity as a field for specialists. Today we know how important it is to cooperate. Every single one of us is now responsible for cybersecurity – Bogdanffy said. However – he said - the private sector has reacted well in this time of challenge, but we must remain vigilant, identify our allies and work towards common security. – This the future of cybersecurity. We can no longer think narrowly. We have to know who our allies are. We must think of civil and military as one – Bogdanffy assessed.
During the panel, there was also a discussion about actions on the part of large technology companies. Google's representative in Central and Eastern Europe for cloud solutions, Marcin Krasuski, recalled that his company is the most frequently digitally attacked entity in the world.
- Cybersecurity is at the top of our agenda, so the war in Ukraine haven't changed our approach – stated Krasuski. He stressed that since the beginning of the war, a significant surge in attacks on Ukrainian news channels can be observed. – We thought it is our responsibility to secure access for reliable information in Ukraine. That is why we enrolled them onto our cloud. This way over 200 news sites and government services are now run from Google Cloud platform – he informed. As he emphasised, this proved the effectiveness and security of cloud technologies.
– We saw for the first time – I think – how cyber threats can influence the war, including the critical infrastructure – the Google's representative concluded.