EU digital market regulation must take into account the needs of the SME sector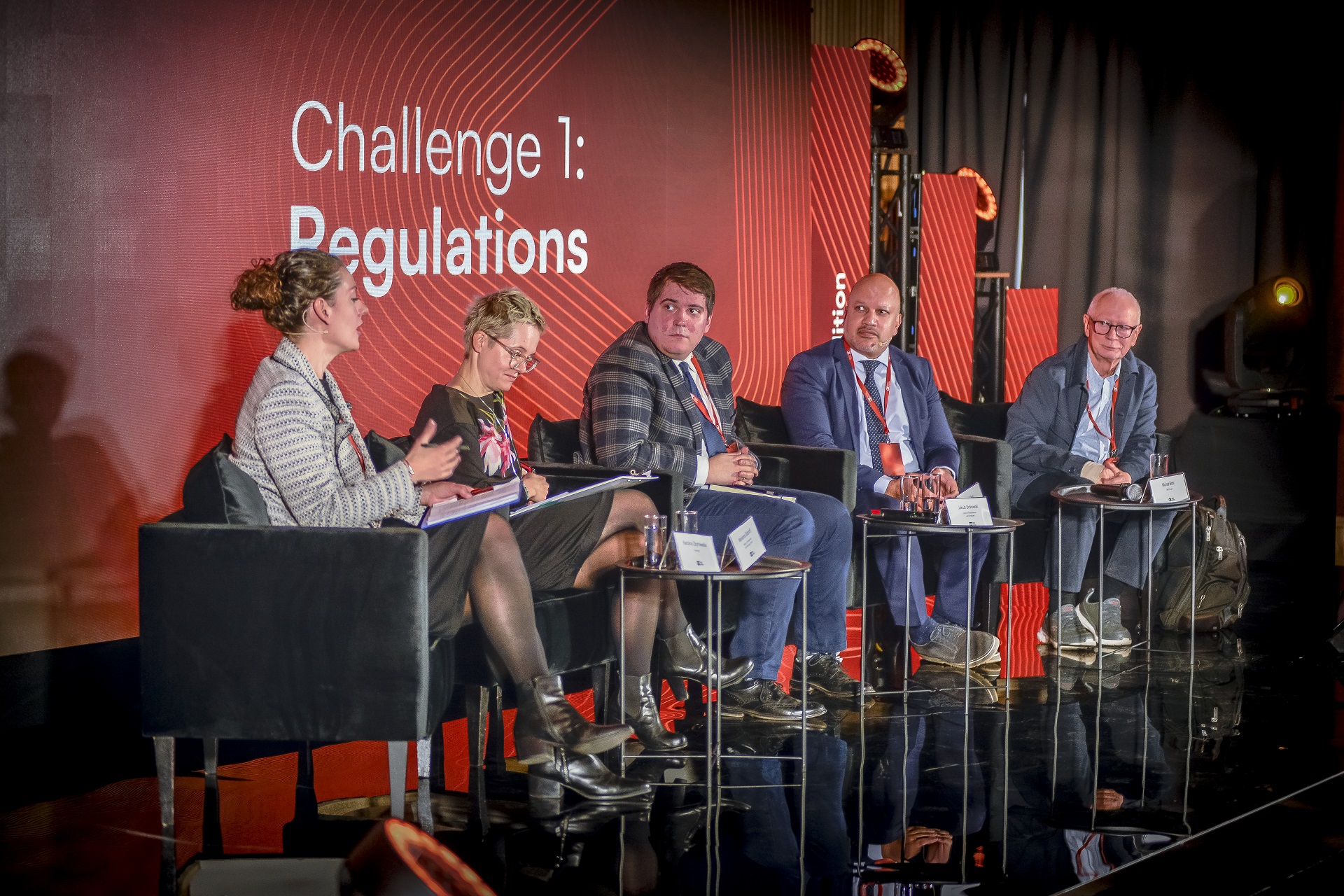 "Regulation must help communities to grow, not work against them and create obstacles" - said Ray Pinto, Digital Europe' policy director during a discussion on EU regulation at the CEE Digital Summit. He added that any legislative process must consider its impact on the SME sector first. Other panellists expressed similar views.
On 13 October the CEE Digital Summit took place in Warsaw. At the event representatives of the Central and Eastern European region' digital industry addressed current issues concerning digital transformation. The conference programme included a panel on European technology market regulations.
"A single market for data is really something we should be striving for" - Ray Pinto said. However, he caveated that a "tsunami of regulation" is required to achieve this. According to the Digital Europe's representative, the war in Ukraine is a clear wake-up call which made many problems visible. One of them is the information flow within EU countries. "There is no governance in the EU where information can move and be shared so that we can stop those evil players from hindering our vulnerable sectors" - he said. Pinto also pointed out that "there is a lot of work to be done but there is also a lot more of opportunity".
Pinto reminded that Poland, Romania and Ukraine, respectively, are the countries with the fastest growing number of software developers. The fate of further development in this area, among others, is currently at stake, he assessed. "New regulations must help communities to grow, not work against them and create obstacles" - he pointed out.
Another panellist, Jakub Binkowski, Director of the Department of Law and Legislation of the Union of Entrepreneurs and Employers (ZPP), spoke in a similar vein. He referred to the network fee proposed by ETNO (European Association of Telecommunications Network Operators) during his speech. He stressed that its implementation would put European companies, including the Polish gaming industry, at risk.
Michal Boni, a member of SME Europe - the economic organisation of small and medium-sized enterprises at the European People's Party - expressed a similar opinion to Binkowski. "Quite often we forget that regulations at European level designed to affect the largest players also affect the SME sector," - he said. "We need to change our approach when regulating the digital sphere, which is, after all, a source of innovation" - he stressed.
Ondrej Ferdus of SPCR - the Czech business union - spoke in the context of this year's Czech Presidency of the European Council. "We welcome the effort to set clear rules and unify fair conditions for businesses in the digital economy" - he pointed out. Nowadays, studies on the impact of potential regulations "do not play a big role" - he added. According to Ferdus such research could improve the quality of future legislative solutions and their resilience to the passage of time.
Marianna Sidoroff from the Polish Ministry of Development and Technology (MRiT) agreed with Ferdus' opinion. She pointed out that during the process of creating regulations, it is often not noticed that entrepreneurs themselves do not keep up with them. "Entrepreneurs are often not familiar with EU regulations, especially at the drafting stage" - Sidoroff noted. She stressed that the consultation and impact assessment are one of the most important stages of the legislative process.
"Before we sit down to write any legislation, let's remember not to hurt SMEs. This should be the first thought of officials before they even start writing anything down. Also, new regulations should not be allowed to lead to further legislative defragmentation" - Ray Pinto concluded.